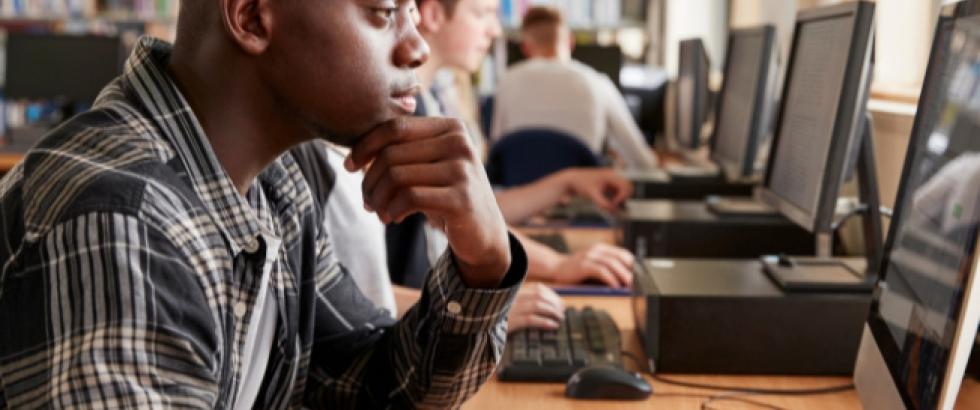 Additional Dates
| Date | Time | Notes |
| --- | --- | --- |
| 01/31/2023 | 11:30 AM | |
| 02/14/2023 | 11:30 AM | |
| 02/28/2023 | 11:30 AM | |
| 03/14/2023 | 11:30 AM | |
| 04/04/2023 | 11:30 AM | |
| 04/18/2023 | 11:30 AM | |
| 05/02/2023 | 11:30 AM | |
| 05/16/2023 | 11:30 AM | |
Learn how to find and research programs and majors at colleges and universities. This presentation will last approximately one hour. You can sign into the workshop five minutes early to ensure you can connect properly.

This workshop is held via Zoom. The Zoom link will be available five minutes prior to the event.
To join the event, you will need to log into Handshake and click the 'Join Event' link from the event page.

All students and community members are invited to attend.

Students – If this is your first visit to Handshake, the registration process may take up to 10 minutes to complete. Please plan accordingly.
You will receive a confirmation email.

The workshop Zoom link will be available 5 minutes prior to the event. Log-back in to join.

Community Members:
You will need to create a Handshake account, request a connection with Saddleback College and be approved. When you get to the page 'Tell us about yourself', be sure to enter 'Community Member for Workshop' in the last question'

After your Handshake account is approved, you can then Register for this Workshop.

If you have any questions, all the Career Resource Center at (949) 582-4575.